Emergency Plumbers Bibury
---
For plumbing emergency assistance – call ACT Direct's 24/7 plumber on 01242 518 778 or 07957 408 646.
Call ACT Direct first for our prompt and reliable emergency plumber service.
We have over 25 years' experience, from dripping taps and blocked pipes to brand new bathrooms or pipework maintenance.
We are available around the clock, seven days a week, for plumbing emergencies at residential and commercial premises throughout Gloucestershire.
---
Tap Replacement
---
Problems with dripping or seized taps on the bath or sink basin? Such problems are often quickly remedied with a replacement washer or specialist tools.
Take a weight off your mind and call in the experts; we'll have it sorted quickly and efficiently.
If you need a replacement stop cock or a new external tap for your hosepipe this summer, we can do that for you too.

---


Blocked Toilets & Pipes
---
Inconveniently, toilets and sink wastes get blocked and it's likely to be bathtime for the kids before you notice. Our qualified plumbers will clear sink and toilet blockages quickly, whatever time you call us. We can also replace syphons and ball valves, or attend to toilets that are not flushing, to have your bathroom back in service promptly.
---
Bathrooms & Kitchen Plumbing Services
---
Are you considering bathroom or kitchen refurbishment? We can install plumbing for your new bathroom or kitchen, including plumbing-in washing machines and dishwashers.
We can replace and repair electrical showers and install water heaters. We'll also carry out the simple repairs that need doing from time to time, like replacement toilet seats. No job is too much trouble.
---
Heating System Repairs
---
We can replace radiators and radiator valves and carry out routine maintenance on your boiler pipes and heating system pipework.
24-hour burst pipe and water leak emergency number 01242 518 778 or 07957 408 646. Keep our number on speed-dial in case of plumbing emergencies.
Water Leaks & Burst Pipes
---
Call in ACT Direct plumbers to rescue you from water leaks and burst pipes or to help with frozen pipes in cold weather. You can also call in our tradesmen to repair accidental damage to water pipes in the ceiling, walls and floor and to make good after water damage elsewhere in the house. Dripping pipes and overflows mean that you are wasting water, which is bad for the environment and costly, especially if your water is metered. By getting professional help early, you can actually save money and prevent damp problems in the home that can be caused by accumulated water.
---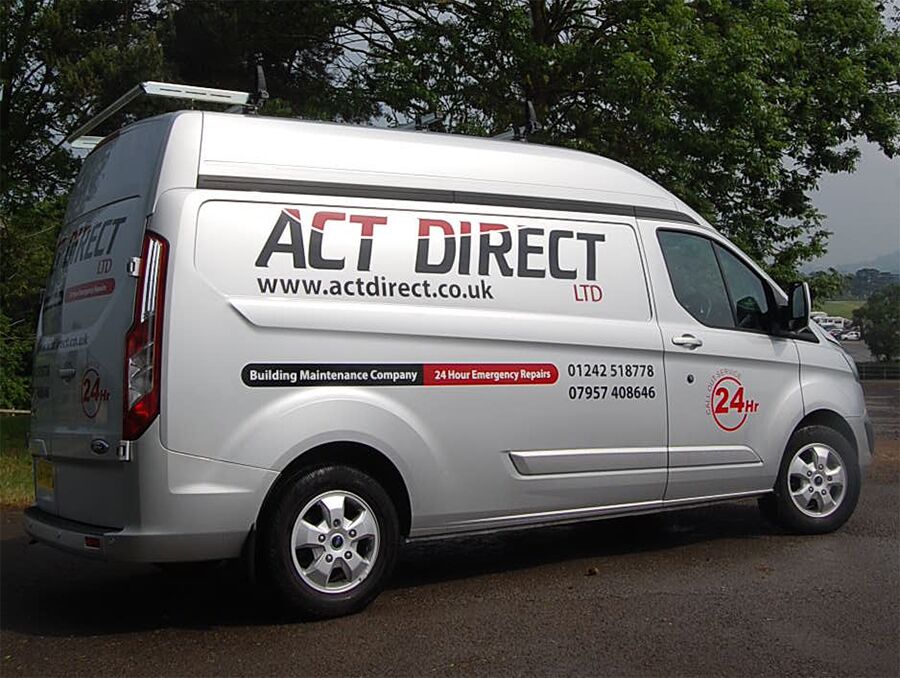 ---
Emergency Plumbers Bibury