Emergency Boarding Up Cheltenham, Gloucestershire
---
ACT Direct – Gloucestershire Emergency Boarding-up Service. Call us now - 01242 518 778 or 07957 408 646.
ACT Direct is available 24/7 for emergency call-outs to board up premises that have become insecure, through fire damage, break-in or other contingency.
One quick call to us is all it takes and our we will attend to temporarily board up your property, until a permanent repair can be made.
We can also estimate to supply and fit new and replacement parts.
---
Professional Boarding Up Service, For Your Peace of Mind
---
Our professional, DBS-checked staff will respond quickly to requests from you to board up commercial and domestic premises in an emergency.
We are often called out by local police and work with insurance companies and local authorities, to secure buildings and for emergency boarding up work.

---


Vacant Property – Boarding Up And Security
---
If your home or commercial premises are unoccupied for a period of time, it makes sense to consider taking precautions to prevent unwanted and illegal access or theft while you're away.
ACT Direct can supply and fit commercial boarding for shops, offices, homes and industrial premises, including steel security screens.
We work closely with local authorities, private landlords, commercial property managers and home owners to ensure their properties are safe and secure.
---
Broken Windows? Board Them Up!
---
Accidents will happen and ACT Direct are on call to provide boarding up for patio doors, windows and doors.
You might call on us while waiting for replacement glass to be installed, both to secure the premises from intruders and to keep the occupants safe inside, especially if the broken window is on an upper floor.
Naturally, we can quote to replace damaged window or door frames and glass; ACT Direct's replacement glazing service will make a fast, effective repair.
ACT Direct's Quality Boarding Up Service
---
ACT Direct's staff are experienced and professional, and we take pride in our work. We provide a reliable service at competitive prices. We use quality materials, including specialist items such as anti-tamper security screws, that are appropriate for your particular job.
Emergency 24-hour response – call ACT Direct 01242 518 778 and 07957 408 646.
---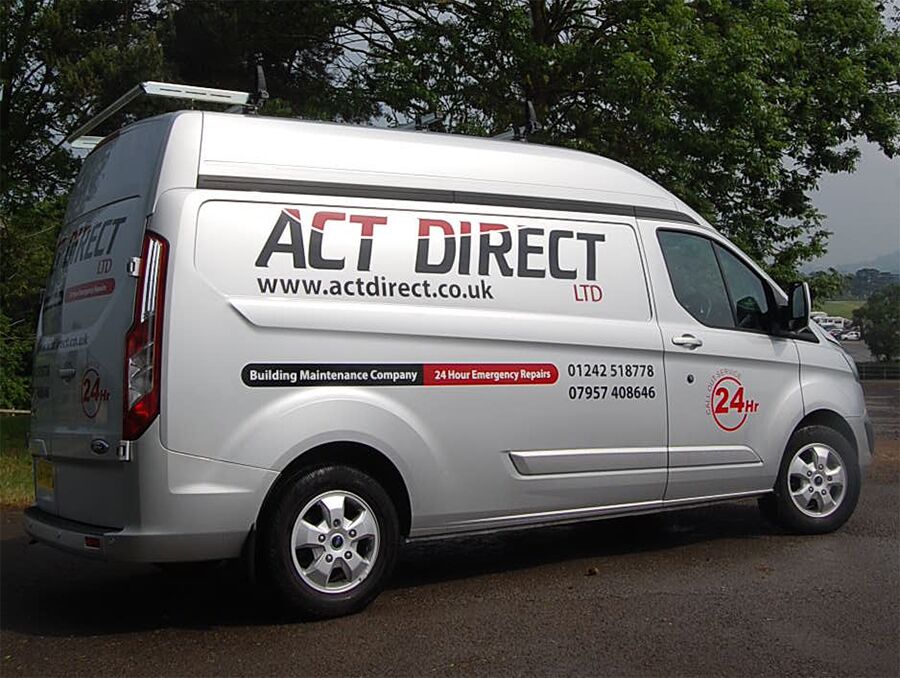 ---
CHELTENHAM, GLOUCESTER & GLOUCESTERSHIRE